This is where it all started: The Original and first backpack in the Ree Collective Collection.
It's large enough to match the needs of a mom of twins, and luxurious enough for the modern parent - with accessories to match your lifestyle. Practical, unisex and one of the best quality diaper bags out there - The Original will stand the test of time.

The Original comes with: stroller attachments, a key leash (no more playing hide-and-seek with the car keys), a thick waterproof changing mat and a shoulder sling to convert your backpack to a shoulder bag.
The best way to carry The Original is with the shoulder straps, on your back - freeing up your hands for doling out snacks and necessities stored in one of the 12 convenient pockets. Our Original is a bit more pricey due to all the add on's and more pockets.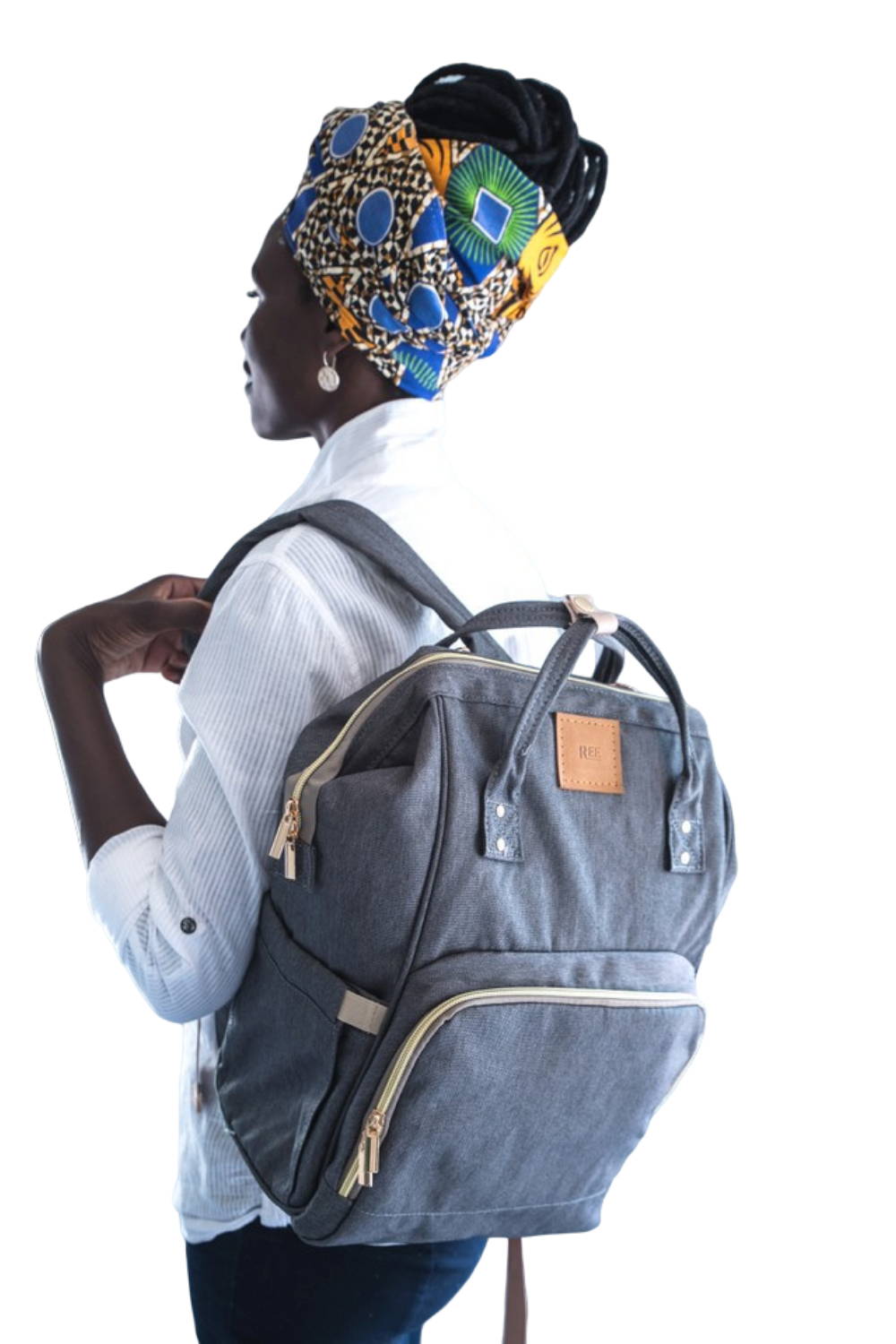 This bag moves - and works hard. Whether you need to pass the bag from parent to parent, then off to granny's. Even auntie's lipstick is no match for The Sidekick.
It's the stylish solution for a diaper bag that needs to work hard. And because it doesn't look like the traditional diaper bag, everyone looks good with it - even if you don't have a baby.

The Sidekick comes with: permanent stroller attachments, (so that you can never lose them), Two LARGE thermal insulated pockets inside the bag, that can fit anything from wide-neck bottles to larger storage containers (Avent, Tommee Tippee, Dr Brown and NUK all fit!). The outer fabric is waterproof, with a deep front pocket that even fits a tablet.

The Original VS The SIDEKICK

Waterproof oxford canvas material
Waterproof branded lining
2 Insulated bottle pockets outside
Easy access wipe pocket
13 Pockets
Key leash
Changing mat
Detachable stroller straps
Removable shoulder sling
Safety pocket at back for valuables
Waterproof nylon material
Waterproof branded lining
2 LARGE insulated bottle pockets inside
10 pockets
Changing mat
Permanently attached stroller straps
Deep front padded pocket for Tablet
Bottom safety pocket for valuables
The Ree Collective Diaper Bag took two years to perfect for the South African mom. We received feedback for moms, modified the design to create perfect diaper bag, to fit a busy parents lifestyle.
The features were customised from making sure a large range of wide neck bottles fit, to adding a security pocket for your phone that is situated at your back for safety.
We kept you in mind, every single step of the way, right down to the smallest detail. To ensure our diaper bag is ready to make parenting a little bit easier and travelling a little bit lighter.